Here at Money ChitChat we write about personal finance issues from an everyday perspective. We know from experience that not everyone has savings and investments (or even knows how to go about investing). We know that many people are struggling just with their everyday finances so highbrow advice is often useless to them. Our aim is to keep personal finances simple and offer tips that are practical for evryone no matter what your level of income or understanding of finances.
So don't bury your head in the sand and hope the money will sort itslef out. Instead take a look at our articles to see if you could learn something that will help you manage your money better and provide some security for you and your family.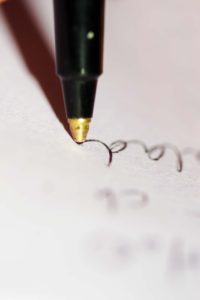 We regularly receive requests from people who want to write about a business or personal finance topic for our website. Almost always we use our own team of writers for all of our content, but very occasionally an interesting topic from a unique perspective might catch our eye. If you think you could provide a truly exceptional article then take a look at these simple guidelines and then get in touch via the form at the bottom of this page.
Getting involved with Money Chitchat
Here's a couple of reasons why our copywriting team like Money Chitchat.
Share ideas with thousands of people who visit our website
Build up valuable relationships with writers & editors
What kind of content do we like?
That is the essential part. Our site focuses on a specific range of topics so please make sure you read the guidelines carefully.
Money ChitChat primarily publishes business finance and personal finance topics, but we also sometimes accept interesting and useful articles about wider financial topics. We are particularly interested in:
How-to guides and practical advice
Case studies
Summaries of recent research reports
Opinion pieces
Before you send us a pitch make sure you read through articles we have published in the past to get a good grasp of what type of content we use.
Is there an ideal content length?
We have no strict limit on the article's length. Just make it as long as it should be. That being said we would not publish anything less than 1,000 words.
Quality guidelines
All of our content is original and not previously published elsewhere either online or in print. Plus, make sure you cover interesting or inspiring ideas and topics that will engage our readers.
How to get in touch?
It's simple, just fill out the form below and if your idea is interesting we'll get in touch with you.