Here at Money ChitChat we often receive requests from people who want to write a business or personal finance related guest post for our website. If you would like to contribute an article we have some simple guidelines to follow and a few requirements you need to meet.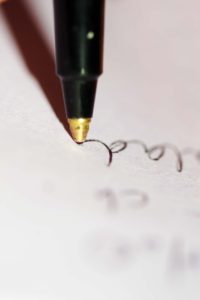 Why write guest posts for us?
Although you probably know why guest posts are a great idea here's a quick summary of how you can benefit from becoming a contributor.
You can share your ideas with thousands of people that visit our site
You can tell people about your company and promote your brand
You can get quality links to your own website
You can build up valuable relationships with writers & editors
What kind of content should you submit?
That is the essential part. Our site focuses on a specific range of topics so please make sure you read these submission guidelines carefully. We don't accept guest posts that don't meet the requirements listed below.
Money ChitChat primarily publishes business finance and personal finance topics, but we also sometimes accept interesting and useful guest posts about wider financial topics. We are particularly interested in:
How-to guides and practical advice
Case studies
Summaries of recent research reports
Opinion pieces
Before you submit a guest blog post idea make sure you read through articles we have published in the past to get a good grasp of what type of content we use.
How long should your guest post be?
We have no strict limit on the article's length. Just make it as long as it should be. That being said we would not publish anything less than 700 words.
Do we have any guest post quality guidelines?
We do. First of all, if you want to add a guest post it must be original content that was not previously published elsewhere. Secondly, make sure you cover interesting or inspiring ideas and topics that will engage our readers.
How can you start to guest blog for us?
It's simple, just fill out the submission form below and if your idea is interesting we'll get in touch with you.